Not only was the end of the year full of Christmas festivities, but we were also busy getting ready for Miriam's (Mike's sister) wedding. I've got 20 minutes to finish this blogpost so let's get to it!
The day of the rehearsal was also the day of Marcus' kindergarten music presentation. Might I say, our son looked quite dapper that day. Here he is walking with his one on one aide, who is AWESOME. Worthy of another post, for sure.
He was ecstatic to have us there, as you can tell from his above smile. But once he got seated in his place on the stage, his smile turned into, "Woman, whatchya doing putting that thing on my head!?"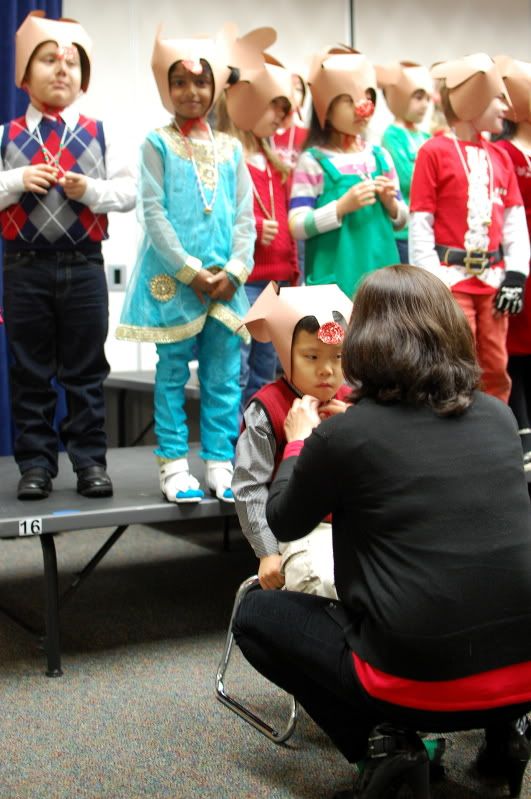 You see, Marcus has sensory issues that make some things harder for him. Certain sounds, lights, and textures are his kryptonite, turning this usually happy and hammy boy into a statue. Hence, the stank face during the whole show while his cute little classmates are smiling and clapping along to Frosty the Snowman and such.
He looked awfully irritated, but you see, this WAS his performance! Tolerating the Rudolph mask was a big feat for him, so while other parents might have looked at him with "Awwww, that poor boy with special needs. Poor thing...", Mike and I were looking at each other like, "Aw yeah, son! You rock wearing that hat, boy!" We kept ourselves from giving each other high-fives and fist pumps and resorted to just exchanging quiet open-mouthed smiles, so incredibly proud of our mute statue. Well, his aide and I decided maybe we should take it off for his jingle shaking solo, and when we did, our Johann Amadeus Beethoven Brahms came back to life.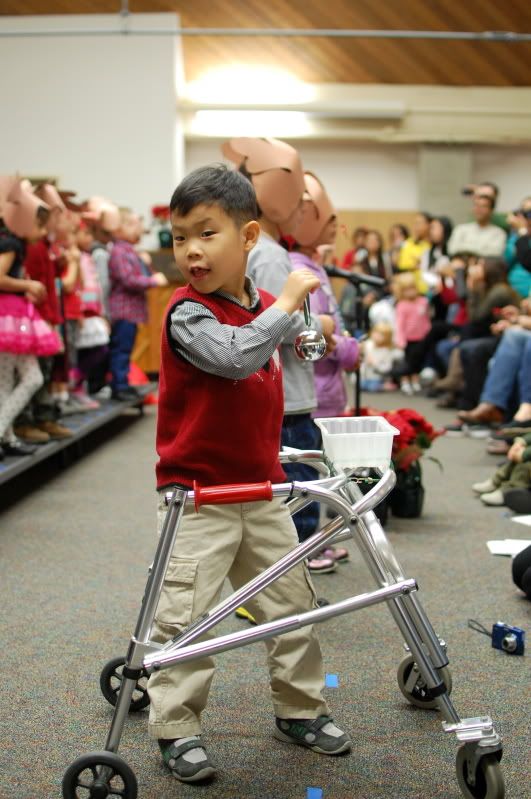 And then, as usual after a period of brief anxiety, he talked for about 40 minutes straight about anything and everything. It's his form of release. So he took us around his classroom and jibber jabbered about his crayons, the numbers on the wall, anything to help him unwind. But what I really know he wanted to exclaim to all the parents eating Christmas cookies was, "I know I know. I'm hot stuff. I rocked that Rudolph hat like no one's business!"
His teacher was super duper proud of him too, and no parent could ask for a more loving Kindergarten teacher.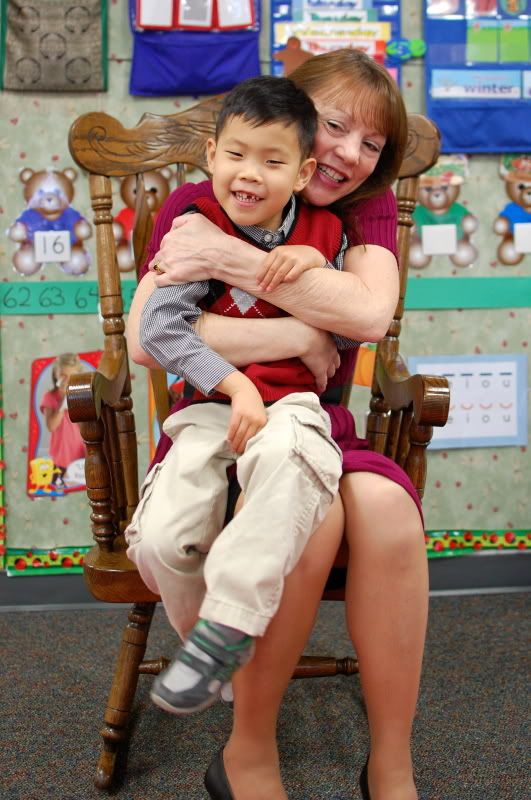 That night, we headed over to the rehearsal where Marcus practiced walking his Auntie down the aisle.
Uh huh, that's right. Marcus is WALKING! He still needs his walker for long distances and we are still nervous about his balance, but he has put aside the crawling, the hand-holding, and the trailing, especially at home. Best Christmas present ever.
The next day, Audrey and I headed over to get dolled up while Mike spiffied up the boys at home.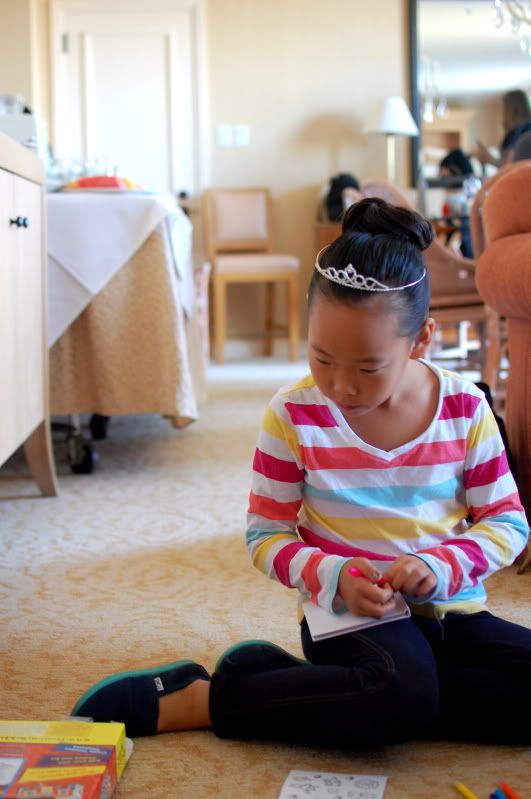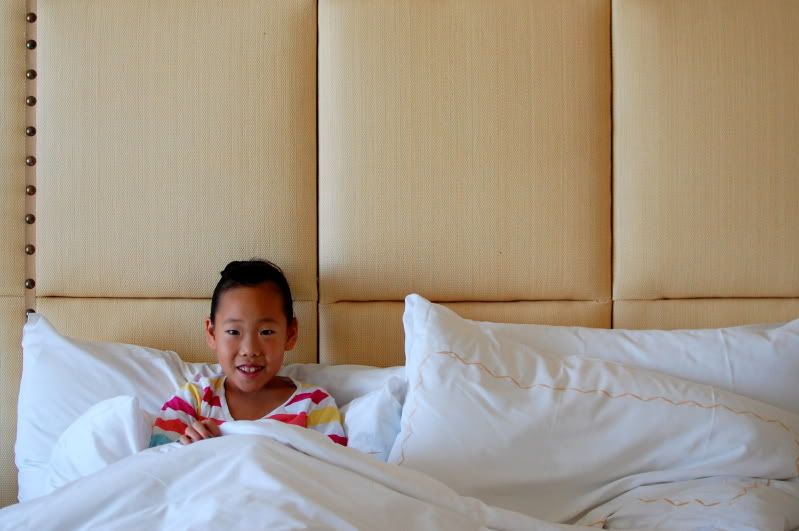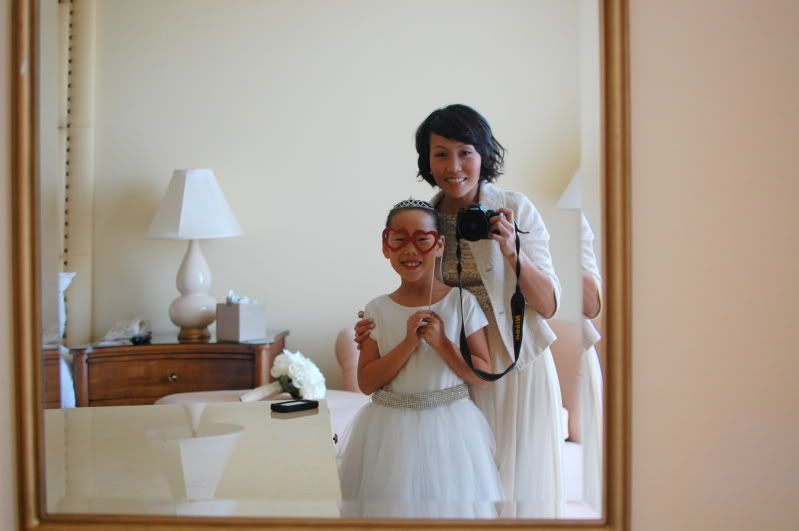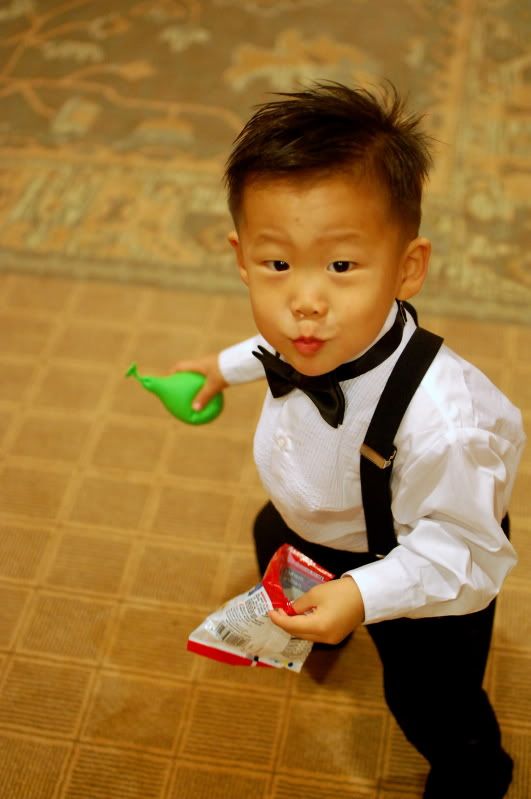 We are SO happy for Miriam and Eric and were thrilled in tears and in laughter throughout the night, just thinking about God's goodness to this newly formed family.
All 5 of us participated in the wedding party, with Mike doing a mini solo-concert throughout the night and the rest of us looking pretty.
It was truly a family affair. So much so that at one point, I thought Mike and I should just pull the pastor aside and renew our vows in honor of our 10 years of marriage. On top of that, during the reception, Mike sang for his sister and Eric the same song he sang to me during our own reception, so really, I felt like I got married all over again.
With
all the songs Mike performed during the day
, including
the sweet one he sang with Marcus
, and since it would be a while before we saw some of our dear friends again, it was our version of the Von Trapp family farewell concert. If we all gathered around the mic to sing Edelweiss, it would have been entirely appropriate.
It was a wonderful two days of watching Marcus wear a hat and walk his beloved Auntie down the aisle. Well, 20 minutes turned into two days and I hope to soon record the rest of our year-end shenanigans. :-)