(Thank you for visiting my new blog address. Be sure to update your bookmarks, feeds, and subscriptions!)
It had been 4 years since our last visit, but a few days ago, we went to THE pumpkin patch. The one we visited the day after
Marcus was diagnosed
. I still don't know how we did it, but we took the kids there the day after our world crumbled and we died.
But this time, things were a bit different.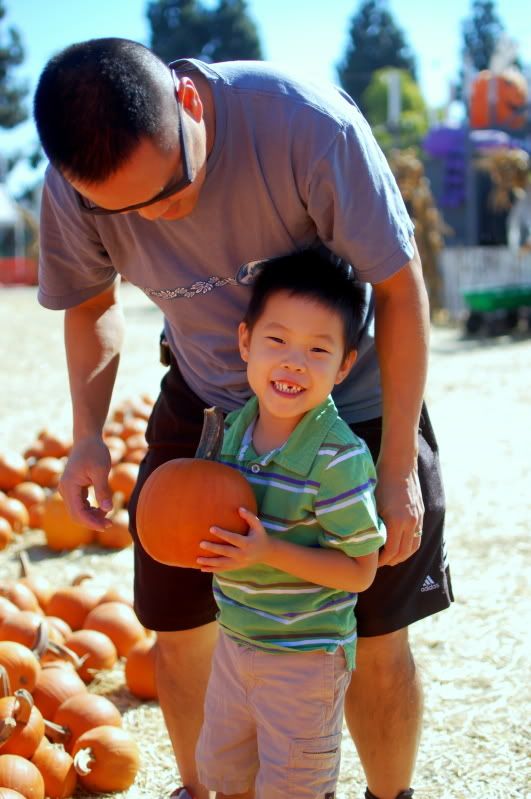 I didn't even think too much about it when we went. I was snapping photos and just realized the significance of this time of year and of this particular location. Then my heart swelled a bit and I just kept shooting.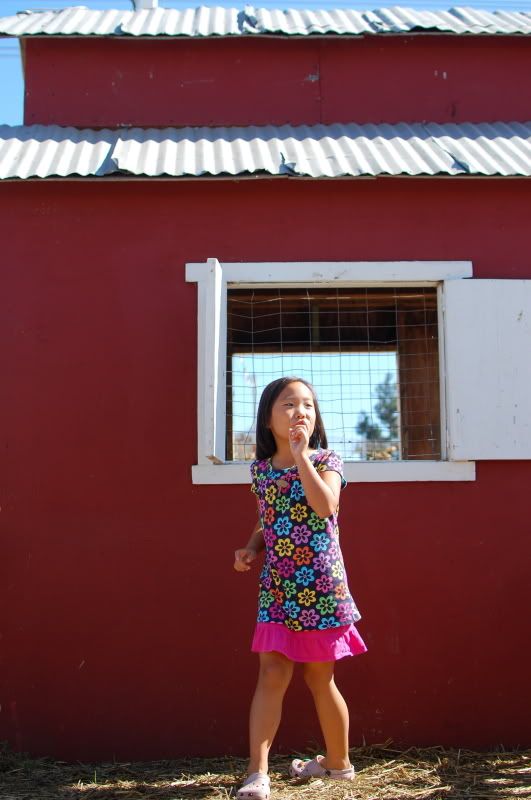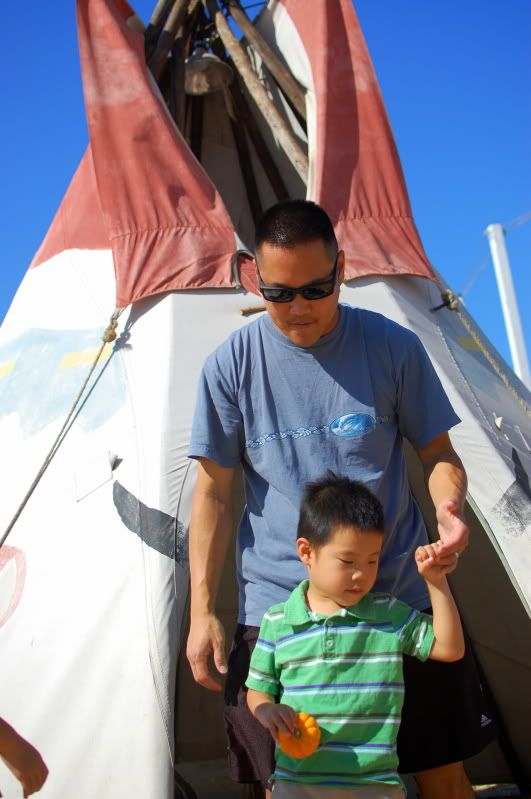 Audrey probably doubled in size since the last time.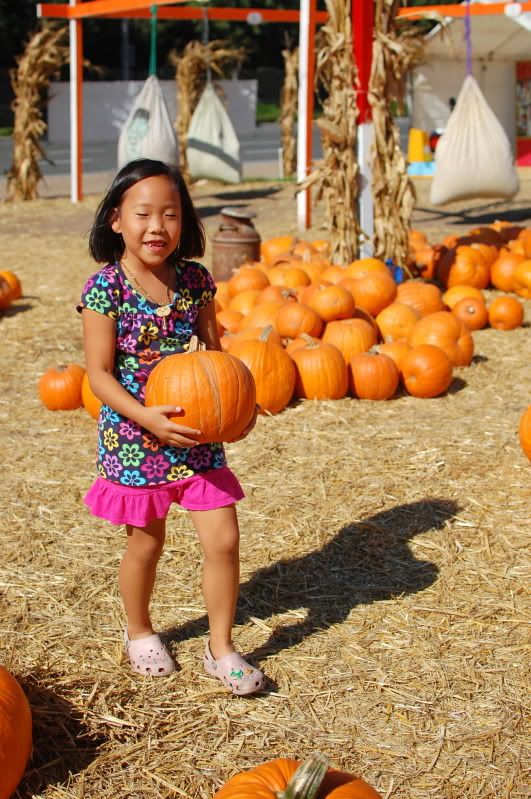 But still enjoyed herself on the toddler carrousel.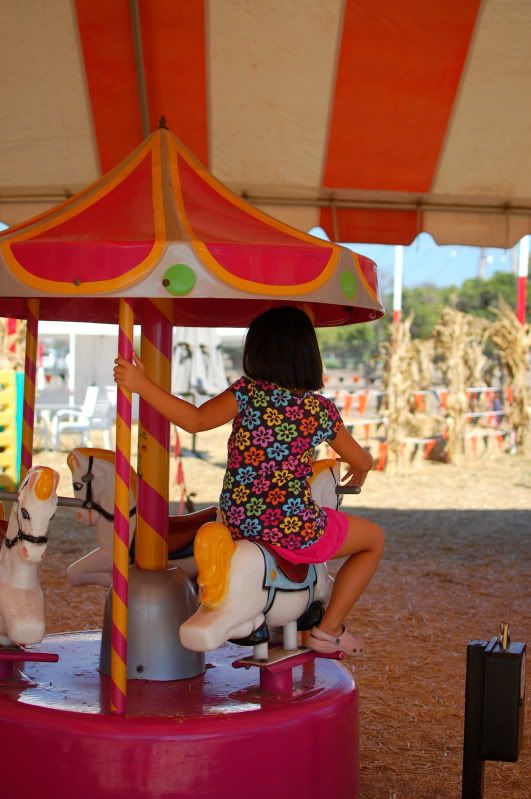 Marcus, who was no longer strapped to me in the Baby Bjorn, made his way through the pumpkins walking hand in hand with Dad.
And the Champ was so engaged, he didn't even realize he was standing on his own.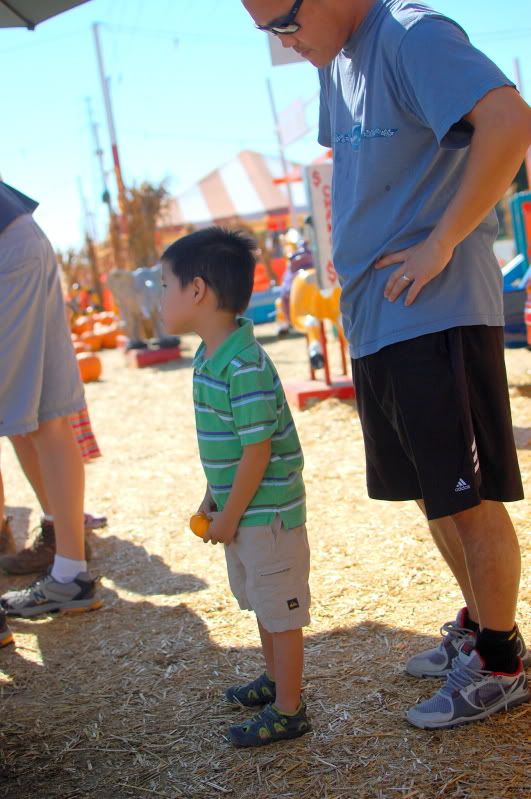 And then I looked over and saw this little one:
Had you told me 4 years ago that we'd have him in our family, I would have punched you in disbelief. Because 4 years ago, when Mike and I were told that we were carriers of Joubert Syndrome, we didn't think the Lord would allow for us to have another child. And when we were at this pumpkin patch last time, it was just Audrey and Marcus and our broken hearts.
But this time, this is what I saw through my viewfinder.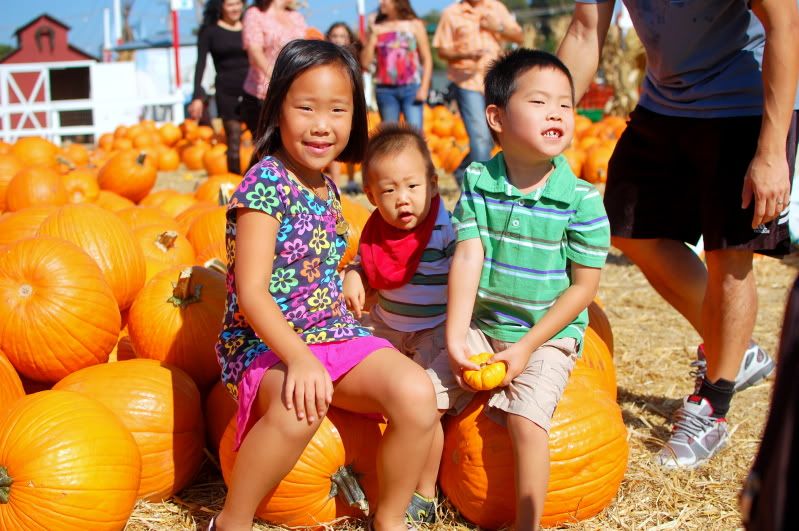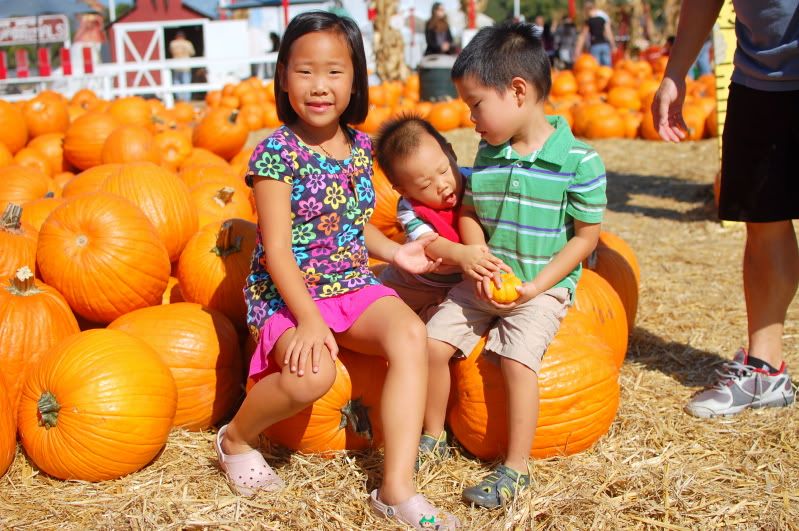 Keep your paws off my pumpkin, kid.
And then it dawned on me that Derek's birthday was in just a few days. Derek was born in October! Our Lord not only gifted us with another child, but blessed us with him during a time of year that held so much pain for us. And as we remember the jarring experience of having to submit one son into the Lord's hands, we get to celebrate the day He gifted us with another son as an act of pure grace.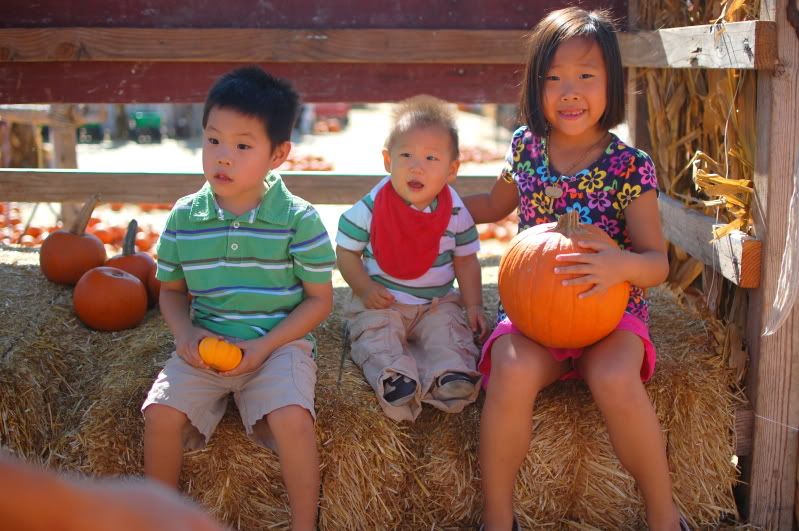 Derek's 1st birthday is tomorrow. I love how God lovingly and sovereignly allowed us to have Derek at this time of year. Derek isn't only an undeserved gift, but an undeserved gift packaged beautifully and delivered at the perfect time. We love you, Derek Isaiah Lee!