Our friends, Jeanne & Hyunmin are back in the States for a while this summer. Their son, Andrew, has grown SO much...he is a little man now!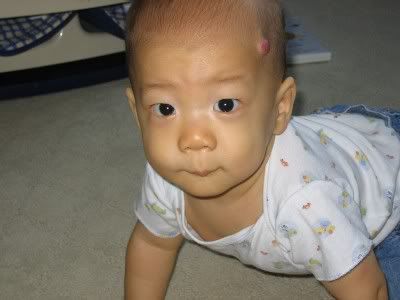 And Jeanne is such a great mommy...I'm learning so much from her already.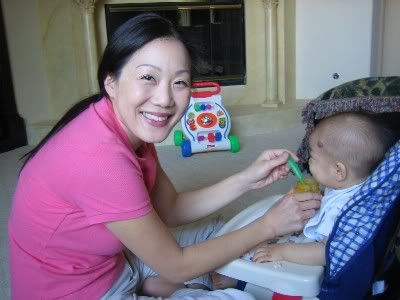 This past weekend was Jane's graduation from UCLA. Our parents from Hawaii were able to come out to California for a few days to spend time with us before the big day. Here we are after the ceremony. We're all so proud of her!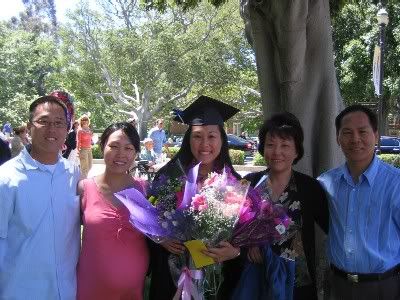 A lot of our Cornerstone friends were able to come too. Thanks for coming, everyone!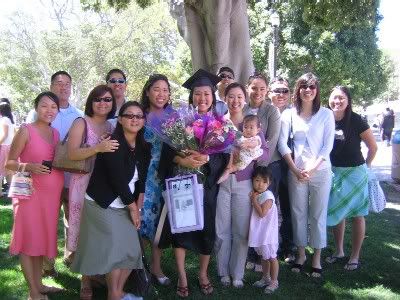 After the graduation, we had a little party at Jane's apartment and then some of our friends helped her move to her new place in Cerritos. Thanks to Daniel and Reuben for lending us their time and their muscles! They decided to make the move into the house a little more fun than usual, so instead of moving everything the traditional way, they decided to move EVERYTHING via the balcony. It was fun to watch!