My sister always tells me that my kids love life. It's so true. If we hype up even a mundane activity, we can get them easily excited. I could say, "Kids! Guess what! We are gonna get in the car to buy a dozen eggs at the market!" And then if I abruptly inhale as if to catch my breath in shock, then the three of them (especially Marcus) would erupt in "Yay! We're going to buy eggs at the market! Yes! Hooray!"
They really do love to live. They fight with fervor, cry with passion, and when they enjoy something, they sure aren't shy about it.
We went to a birthday party recently and the kids thoroughly enjoyed themselves. Party? Just hearing the word gets them breathing a little faster. Nevermind they barely even got to see the adorable Baby Ollie, the birthday boy, and they probably didn't even know who actually threw the awesome party. But Steven & Cathie, thank you for inviting us and thank you for the genius idea of having the celebration right next to a gigantic grassy hill. Waaaaay better than a bounce house for sure.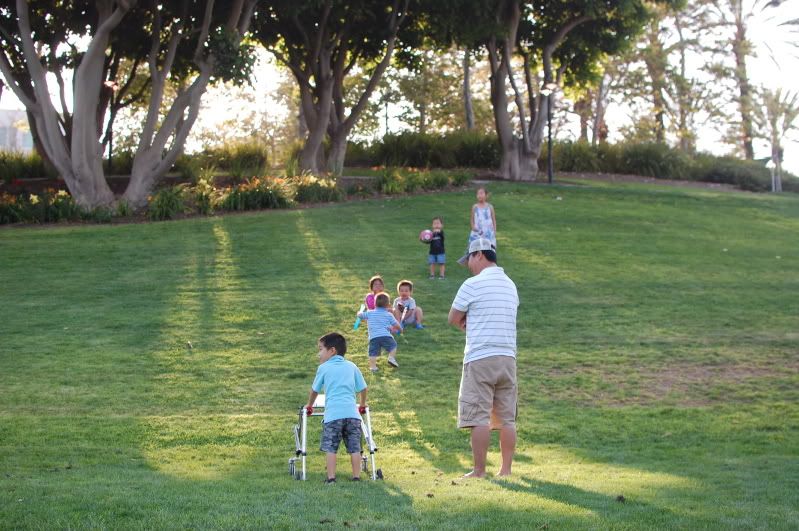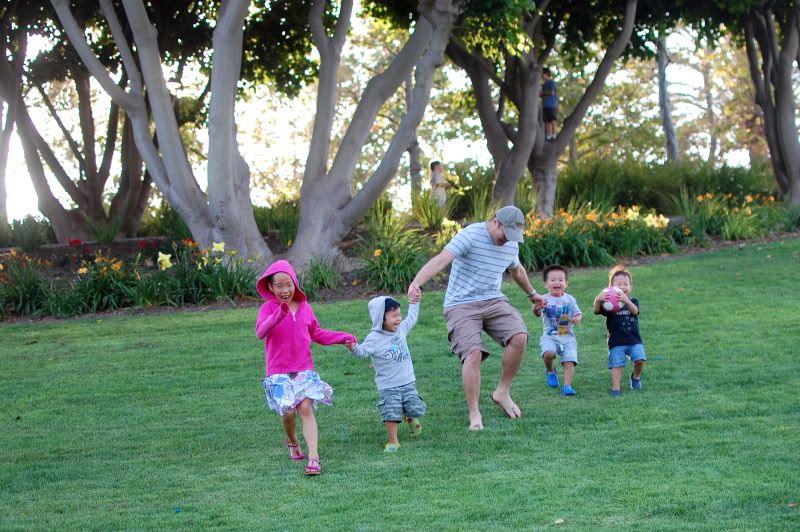 At first, Derek was stuck on me like a Koala on a eucalyptus tree and I wasn't sure if Marcus would be up for walking around so much on thick grass.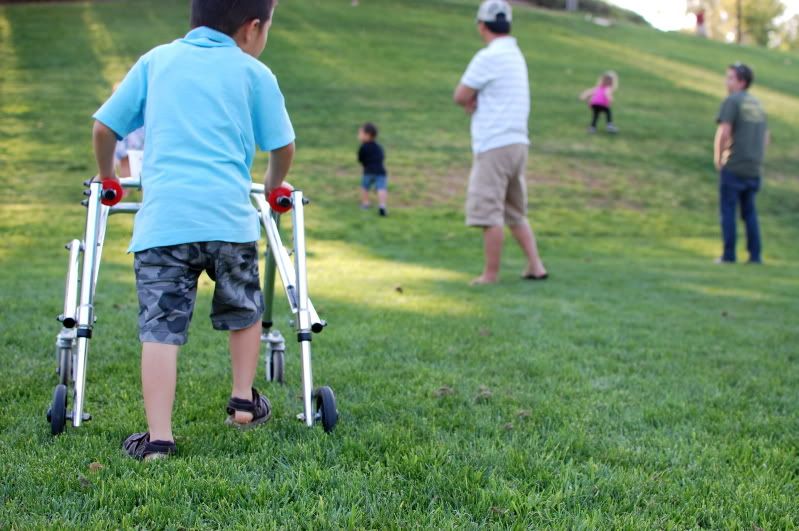 But once they had a taste of the decline, they were hooked.
Thank you, Uncle Josh, for carrying our huge bag of rice up and down the hill many many times. Sorry I didn't help you at all and just took pictures instead. Sorry that your daughter, Lydia, had to watch you entertain another child the whole evening. Hope you didn't pull anything.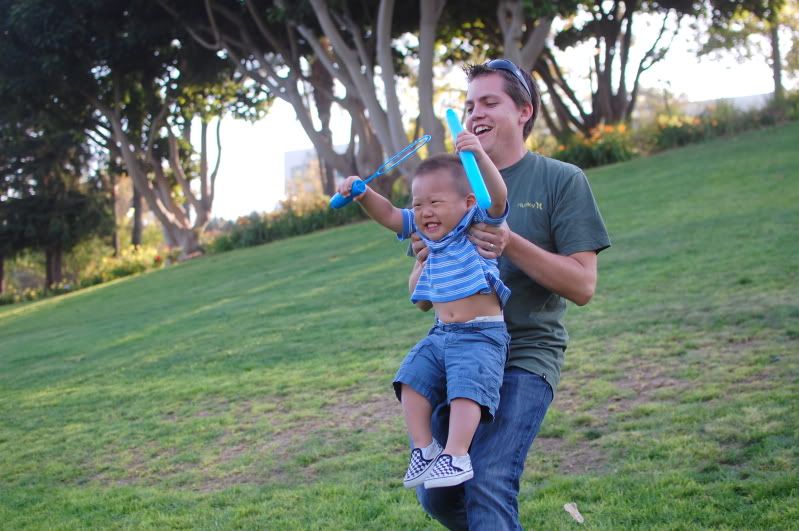 Meanwhile, Audrey rolled herself down the hill a few times.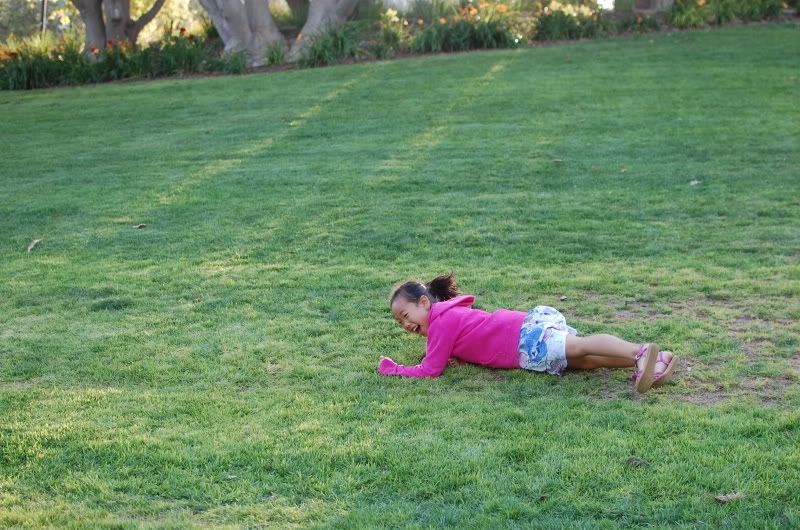 And probably caught a couple bugs in her mouth on the way down.
Marcus was thrilled that he could climb the hill on his own and then "run" down it by himself too.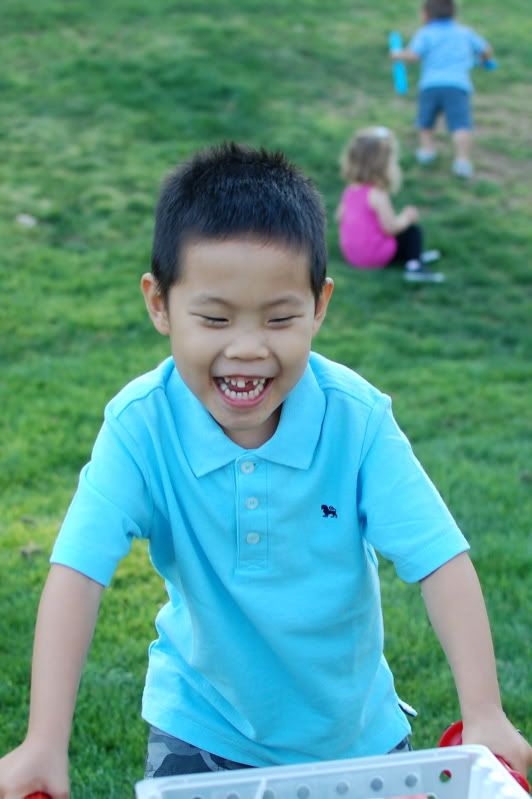 He also needed some extra flossing that night with all the tiny insects stuck between his teeth.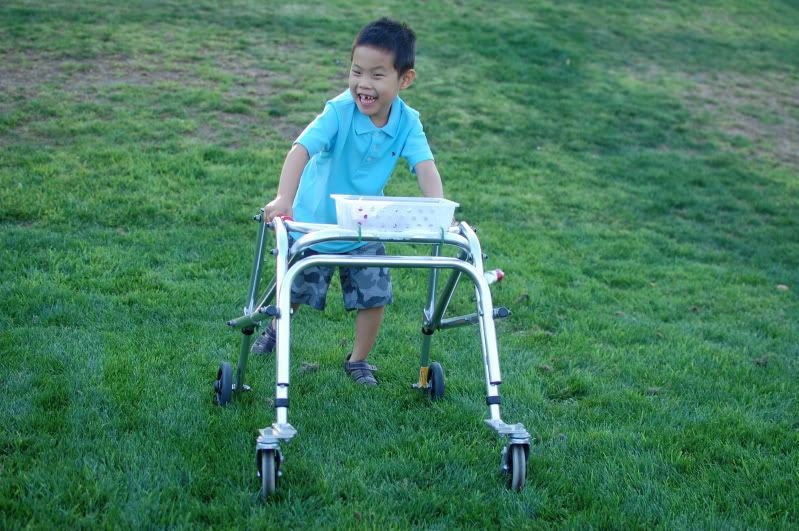 He smiled so hard, it almost looked scary. Just imagine this picture with fangs.
And then when Daddy came to free him from his walker, it was joy overload.
So yeah, the kids slept real good that night.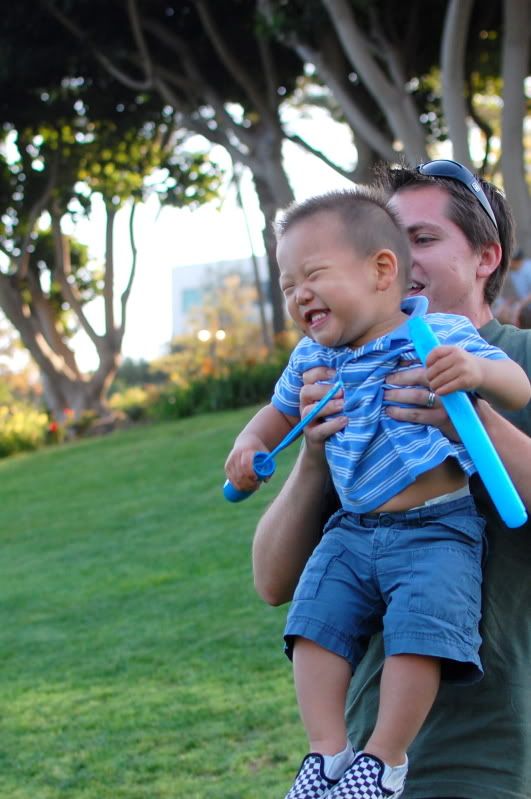 And the parents did too.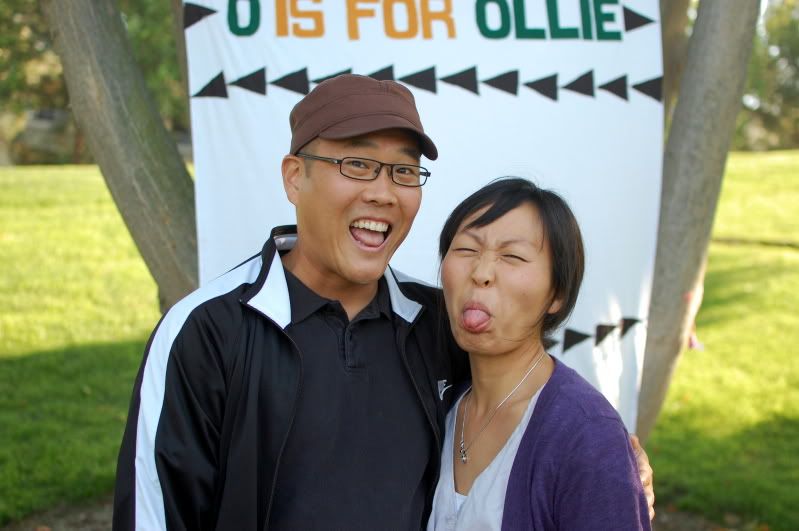 Thanks again, Ollie. Happy birthday and thanks for the awesome party!