Playing for 5 days straight with Costco toilet paper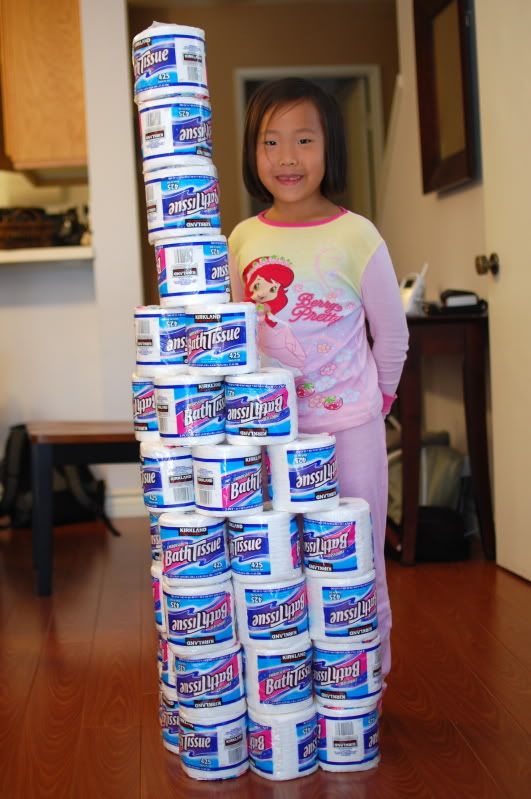 Stick-collecting
Pondering life
Taking up a neighbor's offer to take a picture
Reading about fairies
Audrey always asks, "What did you read when you were young, Mama?" I usually mumble something like, "You know, I read books like oisdflskdjfslka and woidlkjlaflakw." It's just a little embarrassing to say that my home library was Stephen King and Christopher Pike. So yeah, I'm glad she's reading about fairies. Hopefully it stays that way.
Trampoline modeling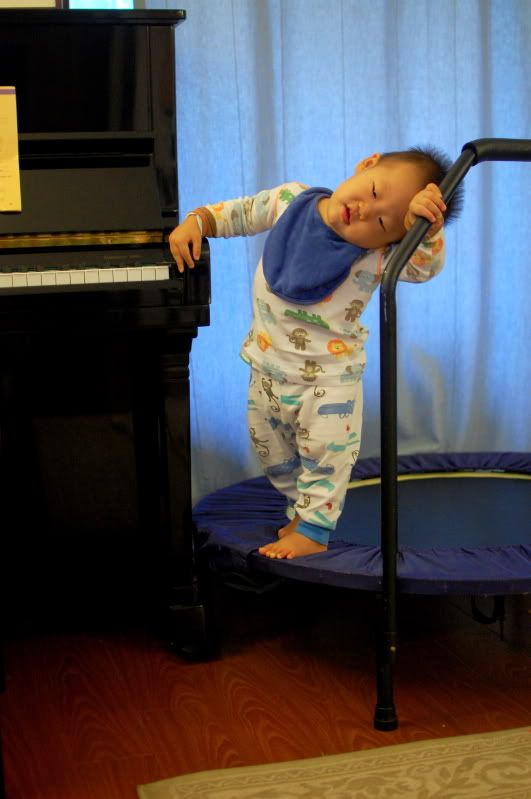 Biting more of our belongings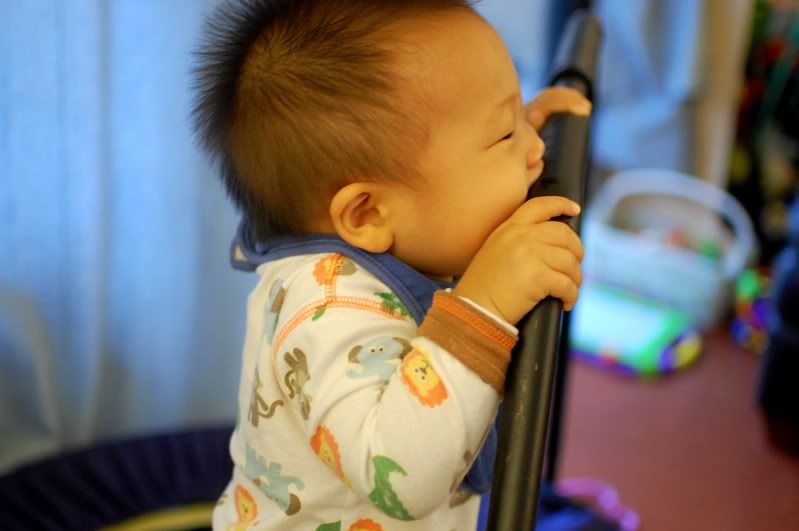 Religiously practicing Beethoven. Fur Elise is his new passion.
Scoring a new job
Can I give a shout out to my husband, who I am so proud of? He rocked his interviews and starts a new job in a few weeks. Another shout out to the LORD, who so graciously placed this job on Mike's lap and revealed that it was time to move to a new company.
Celebrating Year 1 for Number 3, Korean style.
Correction: celebrating CA Grandma's crazy schmazy love for her grand baby. It was all her idea to get 100 pounds of fruit and Korean rice cakes to set up the traditional Korean 1st birthday get-up. And she was elated seeing her lover boy all dressed up.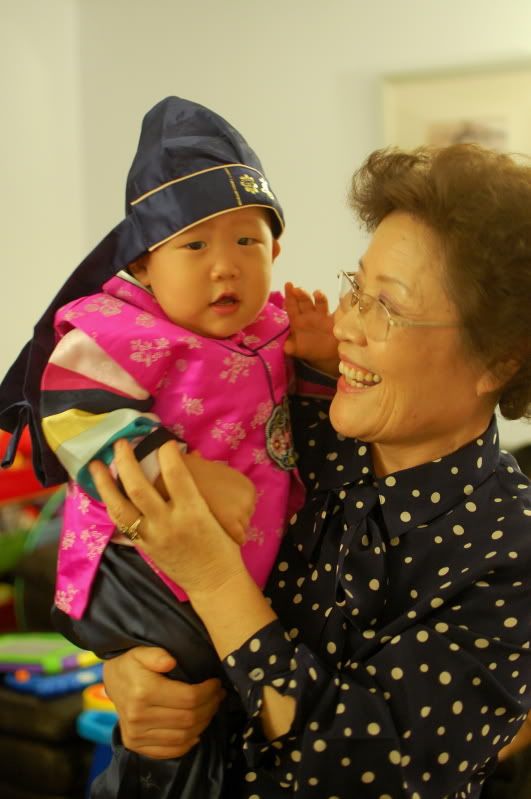 Just enjoying our everyday