As much as I love being a mom, there are some things in my job description I don't necessarily enjoy. Cooking for them, not my favorite. Cleaning after them, no thank you. Taking them to run errands, brushing their teeth, disciplining them, eh, blah, urgh. But there's one thing both Mike and I love about raising this brood of ours...staring at them. I don't know if it's required of us as parents, but we are very good at it. The way Marcus chews his food with his mouth open, the way Audrey flashes her gummy smile, the way Derek slaps his bare feet on the ground and propels one arm while walking to the next room, yeah, we've studied it all meticulously. I'm sure all you moms and dads out there feel the same way.
Maybe that's why I like taking pictures so much; so that after the 5th "Children, get in bed and go to sleep now!", we can huddle around the laptop to stare at them again and giggle at how amazing it is that God gave us this family, of which we are completely undeserving.
Lately, I've loved watching them hang out, especially during the peaceful, non-violent, screamless moments when they're enjoying each other as much as I'm enjoying them. Something about seeing them quietly huddled around together gives me warm fuzzies.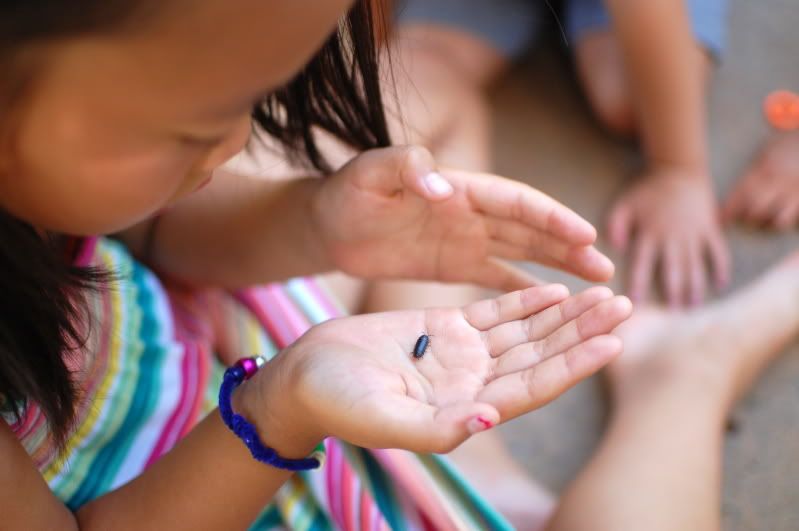 And Audrey's gotta be loving the built-in fan club she's got with her brothers. Whatever she wants to do is the best idea, in their opinion.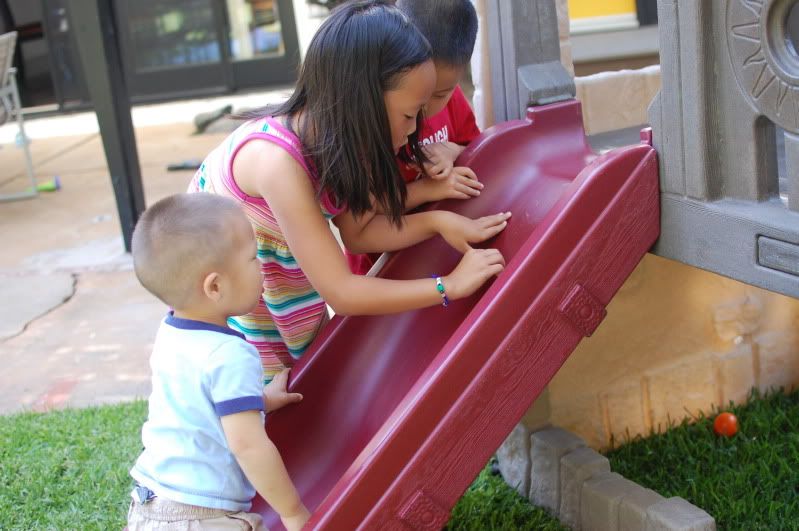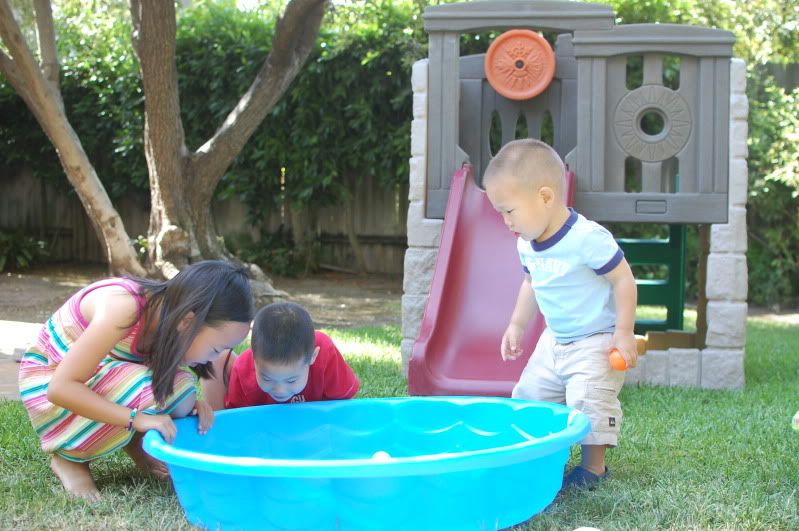 Derek, though suffering from "I'm a 3rd child so I'm a bad boy," really wants to thank us for providing him two siblings to look up to.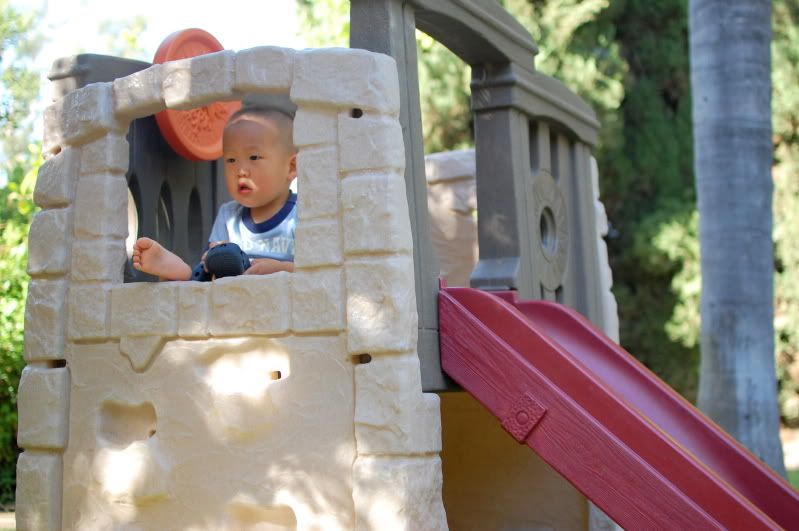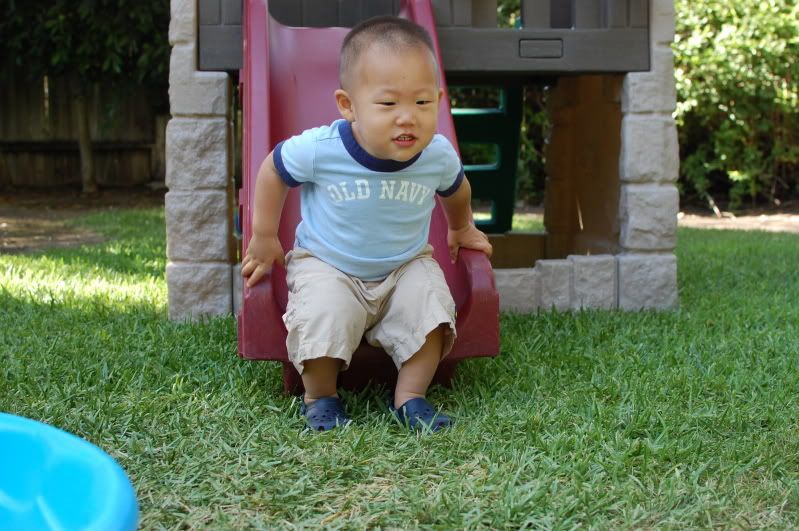 He always has someone to downward dog with.
Double Dog
Triple Dog
Unfortunately, though, his head circumference, which is in the 100th percentile for his age, provides a bit of a yoga handicap.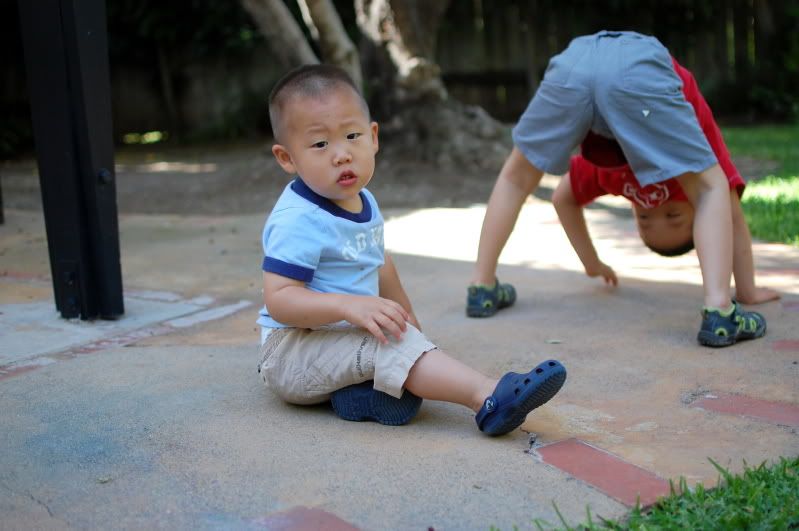 So he'll just do some meditating instead. Namaste, my child.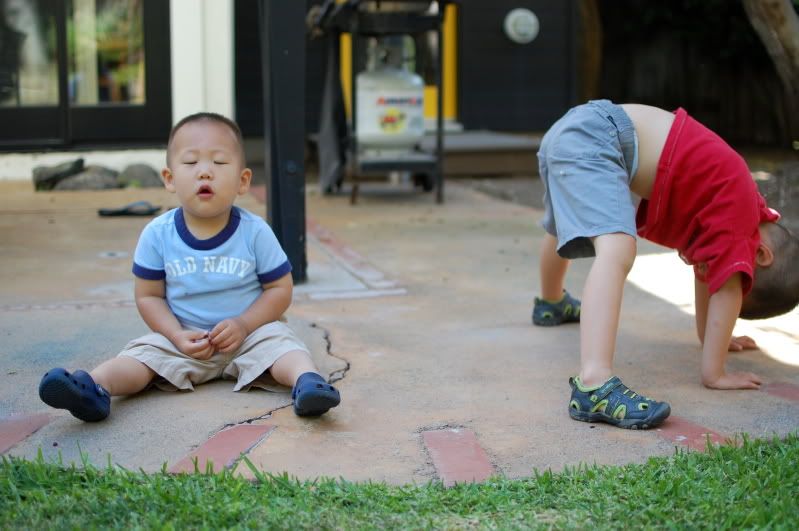 Or he'll sit and wait while his brother perfects his Jean-Claude Van Damme.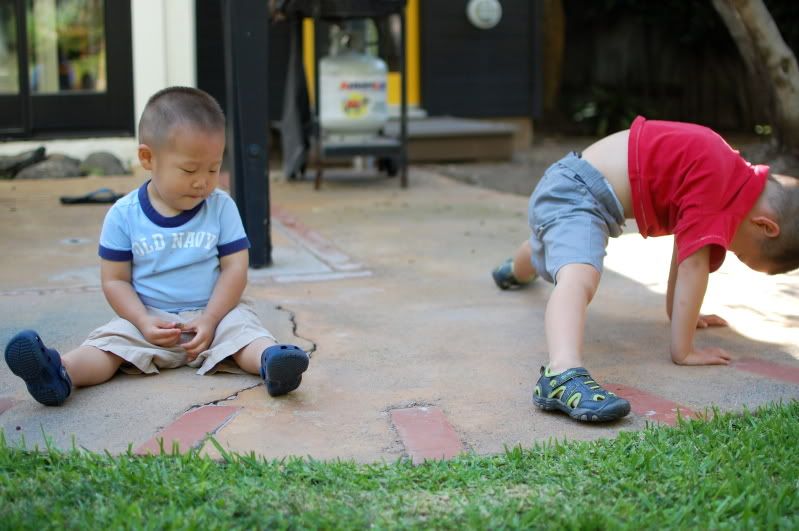 What's another spectacle worth staring at? Seeing how madly in love CA Grandma is with her lover boy.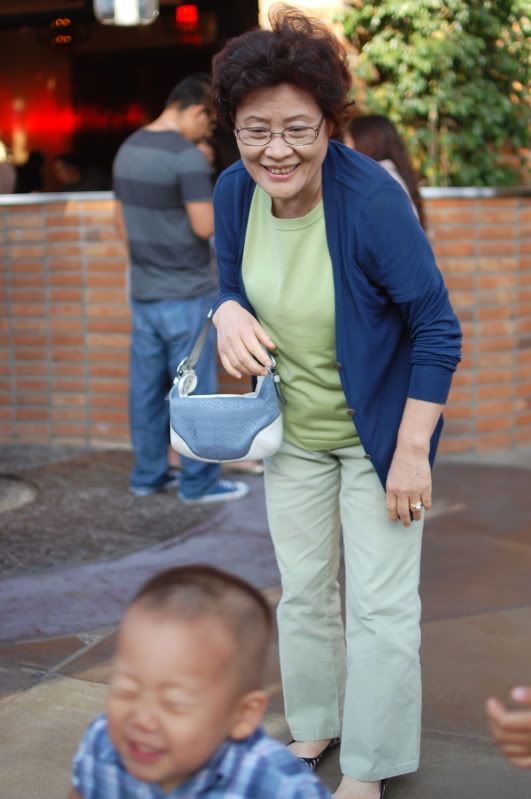 And watching Big D dish out the love to his family...kills me!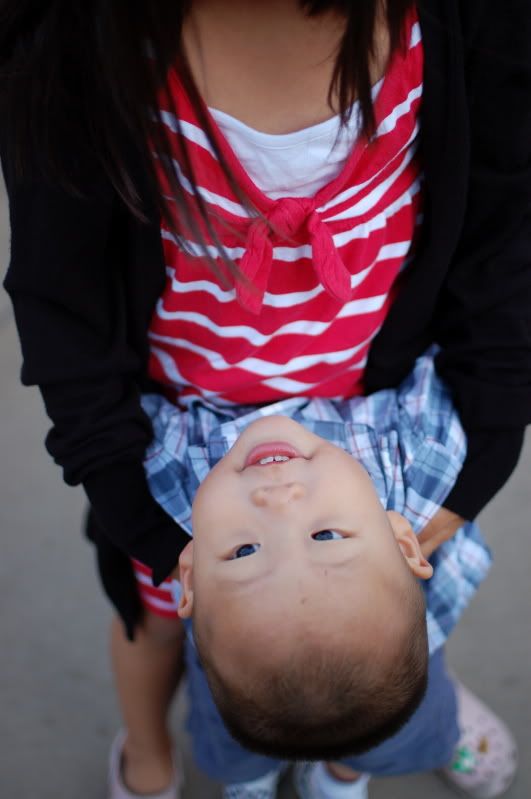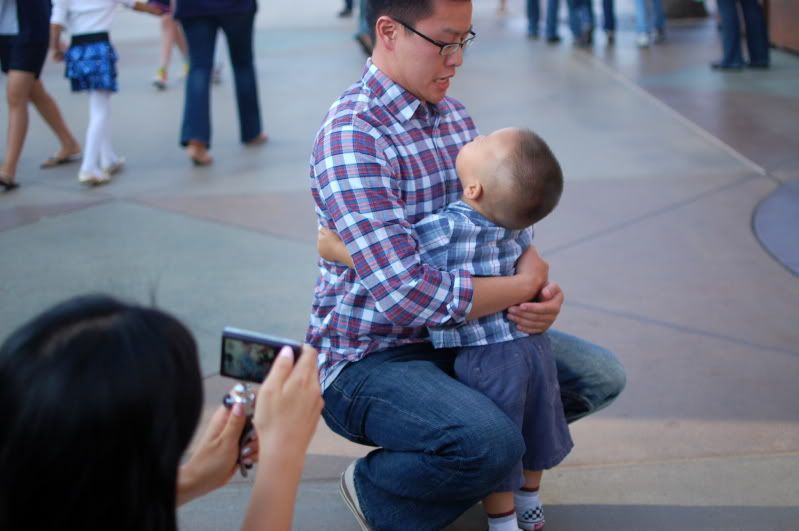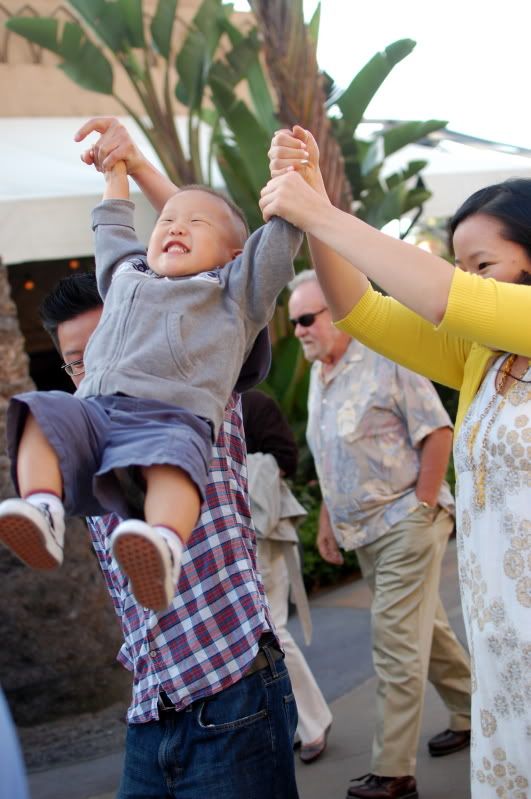 I've got to admit that I also do my share of husband staring, but I will spare you the details lest you get queezy. It helps when he is holding one of our offspring so I can analyze them both simultaneously. It also helps when they share the same face.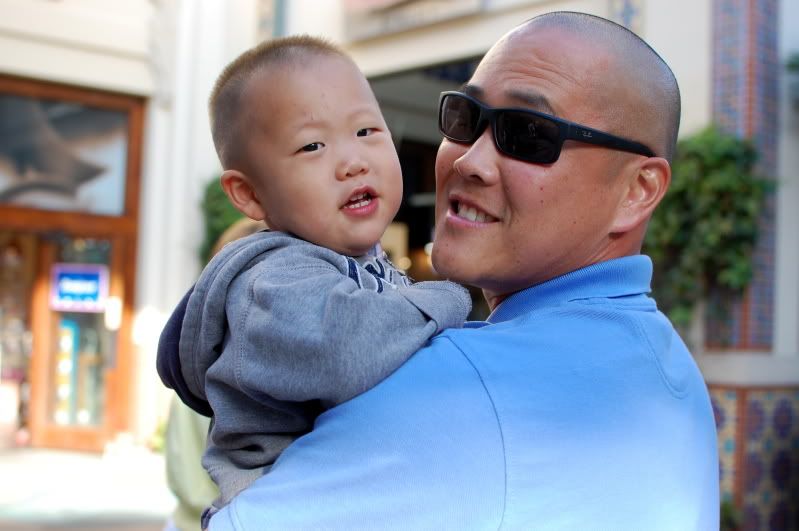 This moment, however, I will try to forget for the rest of the my life. Why? Because my beloved daughter conveniently "forgot" to wear an important piece of undergarment this evening and I didn't know until after we got home, which was followed by strict orders to get in the bath and then me covering my face in shock, totally appalled. Sorry to all the kids who have since ridden the ostrich at the Irvine Spectrum carrousel. My apologies.
The way Mike leans into the kids for a kiss, the peach fuzz you can see under Derek's ears, the way Marcus rolls his head and flaps his legs when he gets excited, the way Audrey tucks her hair behind her right ear when she's hesitant about something...I've got it all down.