What's the best thing you could say to your daughter when picking her up from school? Well last Thursday, for Audrey, it sounded something like this: "Hey Auj! Get in the car, take off your shoes on socks (oh, the loathed socks), and change into your skort and your Crocs because we're going to the beach!" Needless to say, she flashed her crazy-teeth smile and screeched a couple high-pitched "YAY"s as she skipped into the van. Off to Newport Beach we went.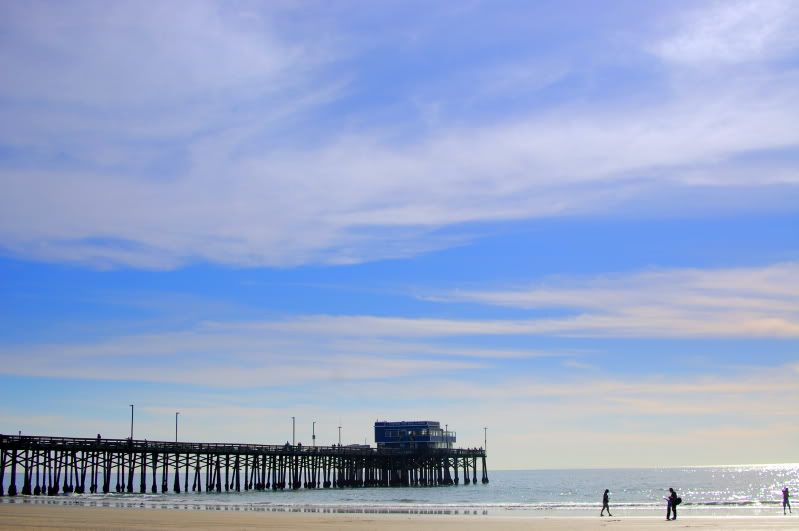 Audrey had Marcus to thank, because it was he who had been asking to go build sandcastles at the beach. Wish granted, sweet boy.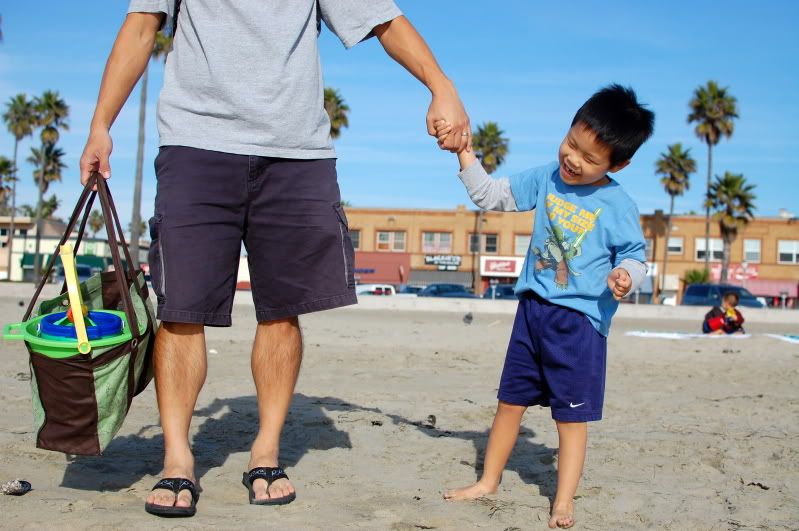 Yes, walking on super soft sand is fun, isn't it?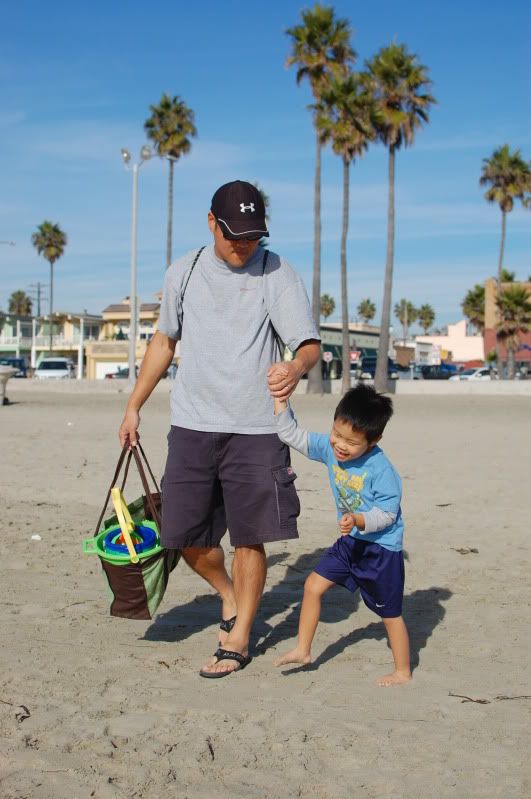 Once his bottom hit the ground, he wasted no time and started building. This boy was born to scoop.
Derek, not yet sand's #1 fan, said a little prayer before exploring new territory.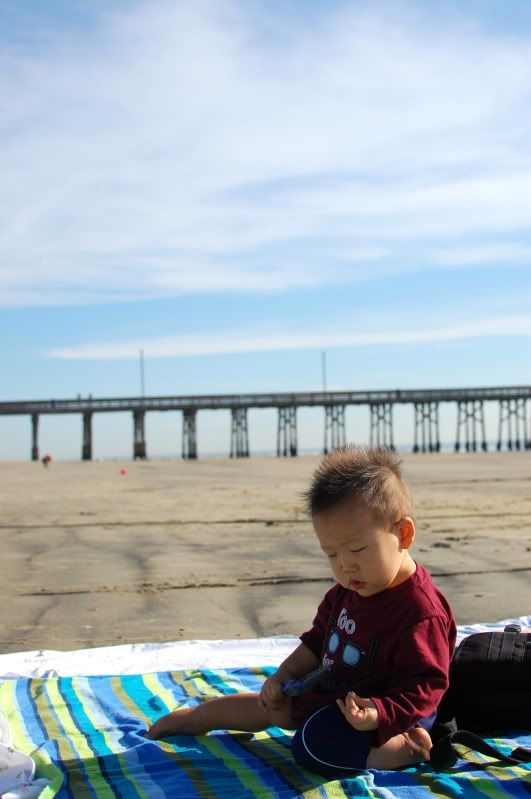 Then he started to look around a bit,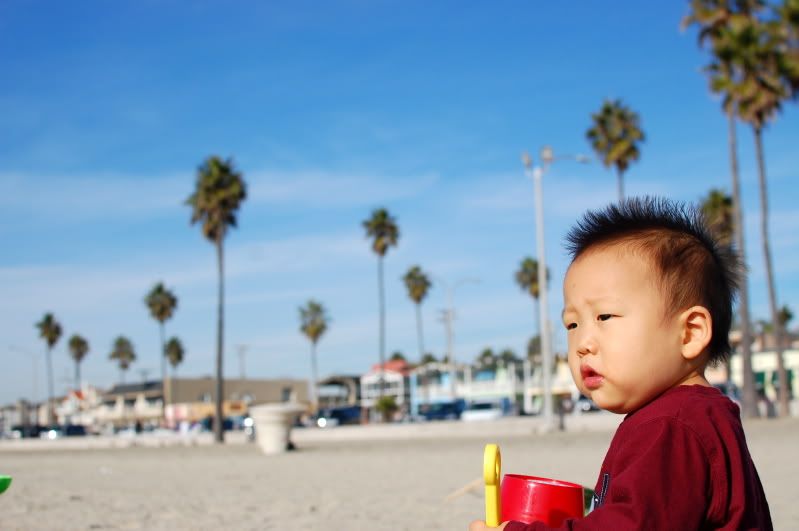 Realized it was a pretty cool place,
And joined his brother the best way he knew how.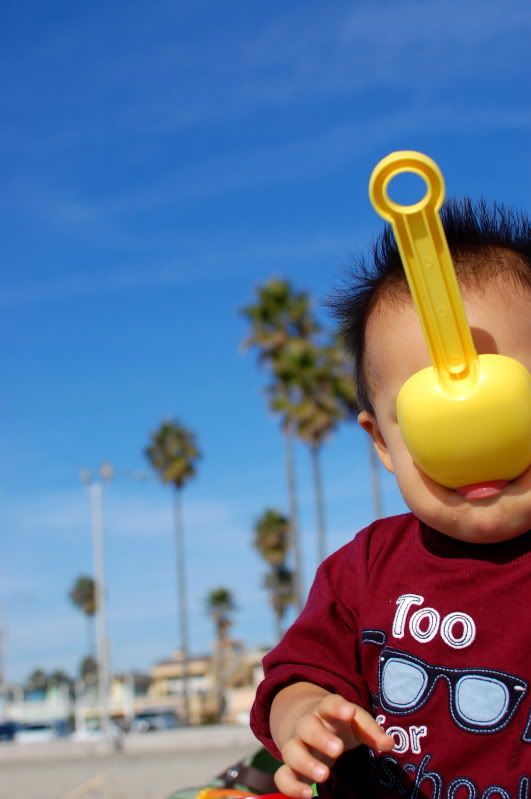 Meanwhile, Audrey greeted the Pacific Ocean.
It was one of the most beautiful days. The Lord literally aligned the stars and moon that day because it was the lowest tide we'd ever seen at a Southern California beach. The gentle waves rolled on our feet as we walked along yards and yards of glassy water that coated what would normally be the ocean floor. And the cool, crispy air plus the sun that glowed just enough to warm our backs made it all...breathtaking.
Audrey felt how beautiful it was.
I could watch this girl frolic by the sea for hours.
So as I admired my firstborn and took in God's gorgeous creation, I just snapped away.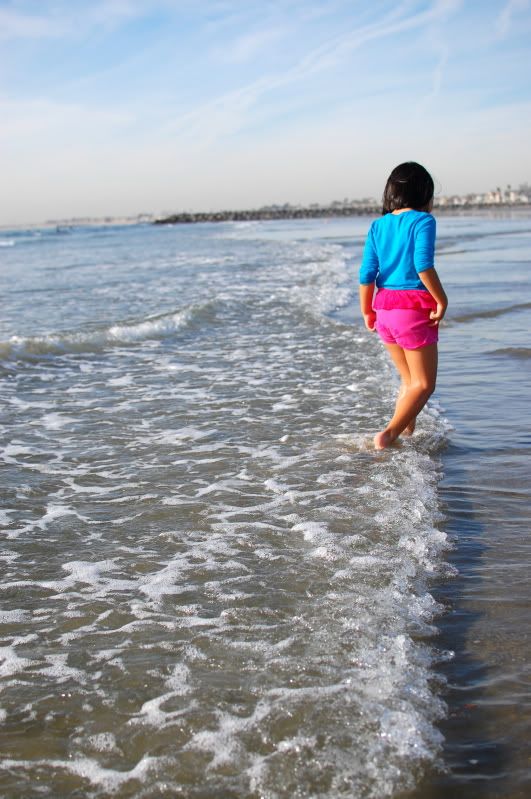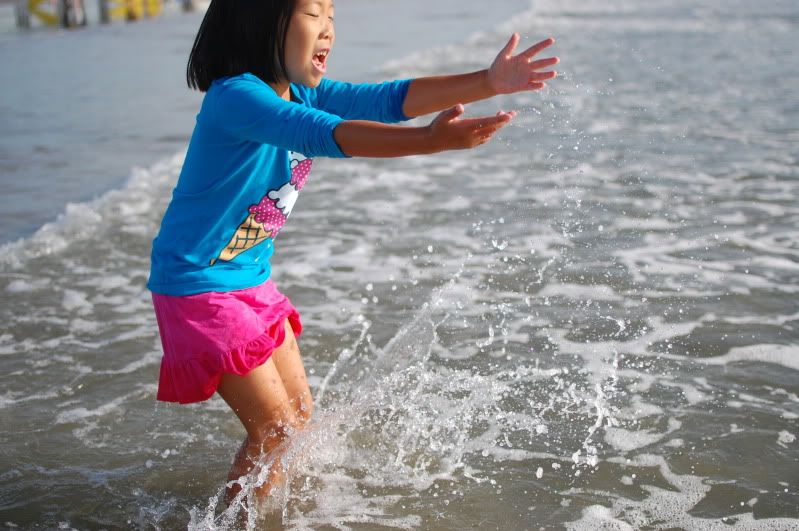 She's been at this phase where she doesn't want me to take her picture. She'll cover her face or make a grimace and shoo me away. But this day, she just let me shoot. And I just let her be. No "Say Cheese!" necessary.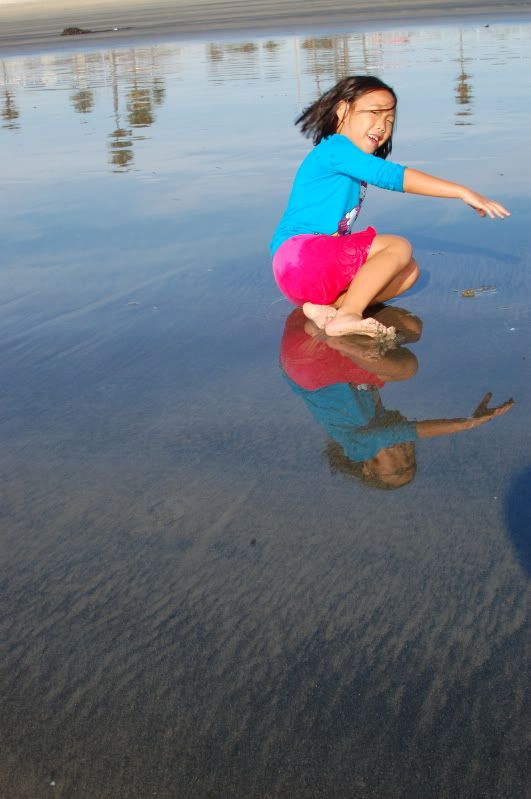 She's got a love affair with wet sand.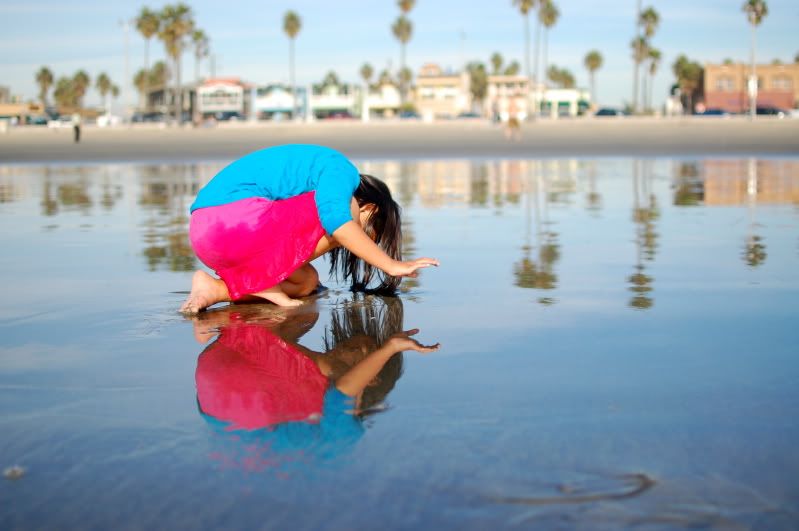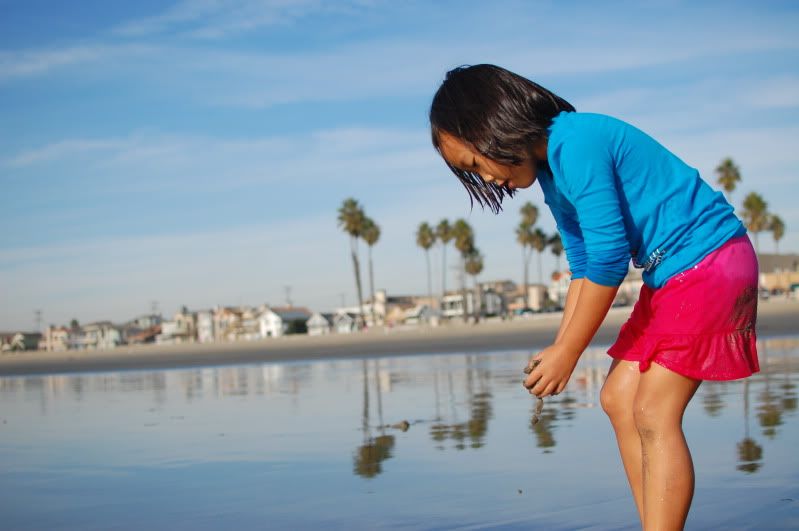 And something about watching her play in it makes me so happy.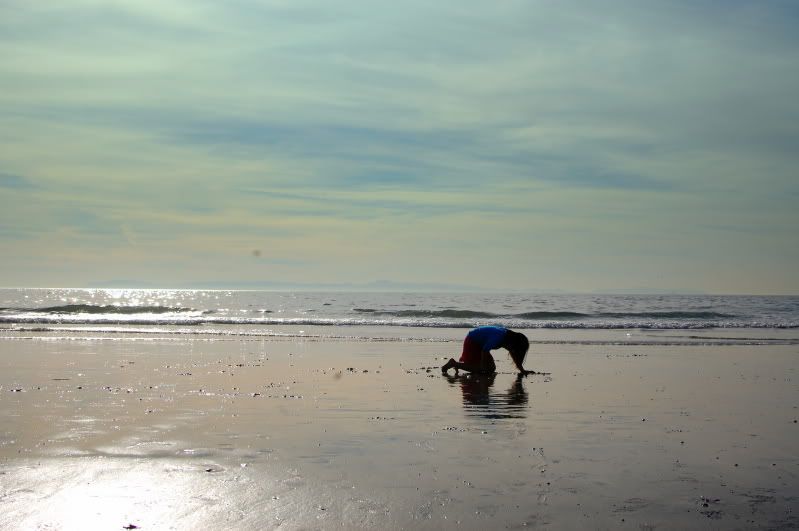 Meanwhile, at base camp, Daddy was overseeing construction.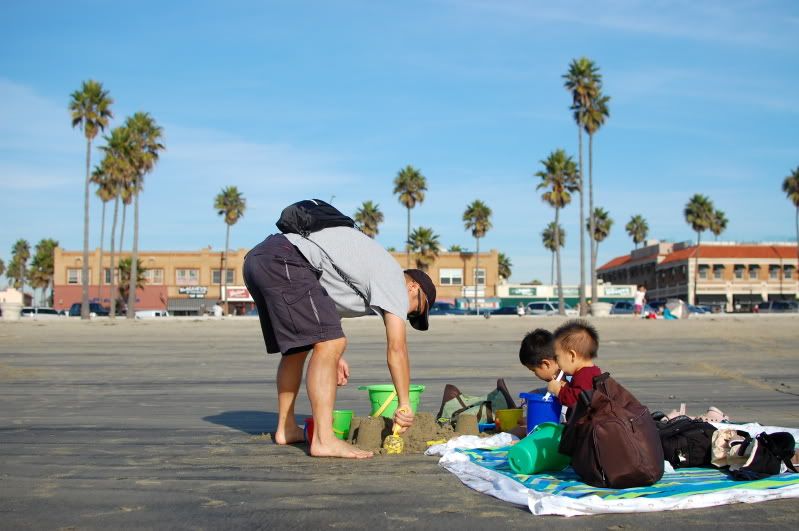 And Marcus got into his rhythm of scoop and pour, scoop and pour.
Derek? Our expert crawler was on self-imposed house arrest on the blanket.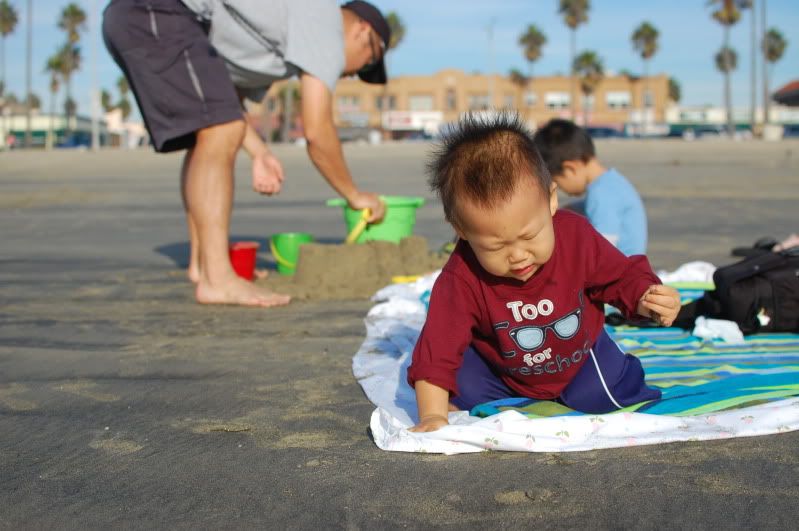 Would he dare explore the dirty wet sand?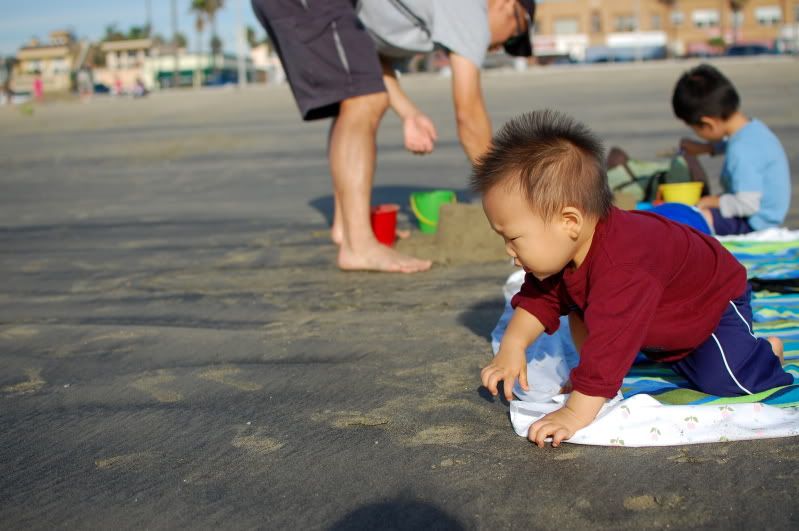 Well whether Derek did or not, Marcus decided he was up for getting closer to the waves. "I want to walk to the waves," he said, which was code for, "Daddy, take my hand and help me get there."
Now this was a huge deal. Normally, he's petrified to get close to the water. But the humble low tide invited him in and he couldn't resist the call.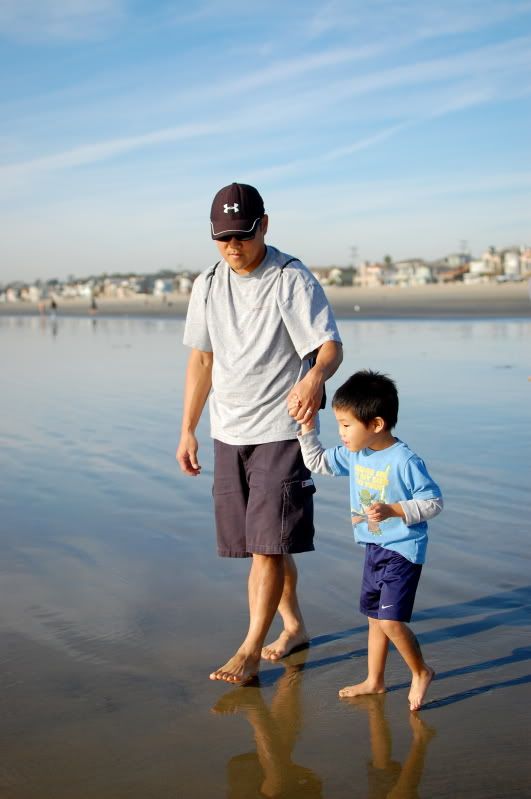 He did get scared and screamed like a toddling girl when the cold waves rolled over his feet,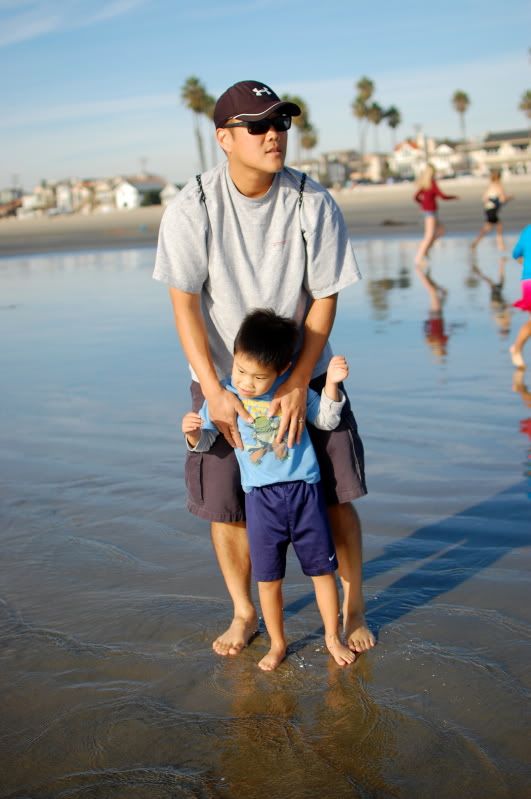 And he tried to retreat once or twice,
But the ocean beckoned him to come again and so he did.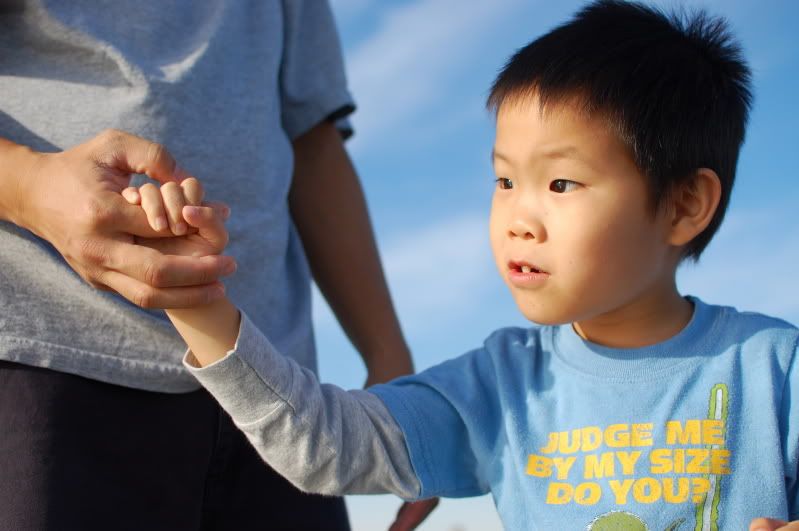 He loved it.
What a milestone this was. Marcus Lee played in the waves.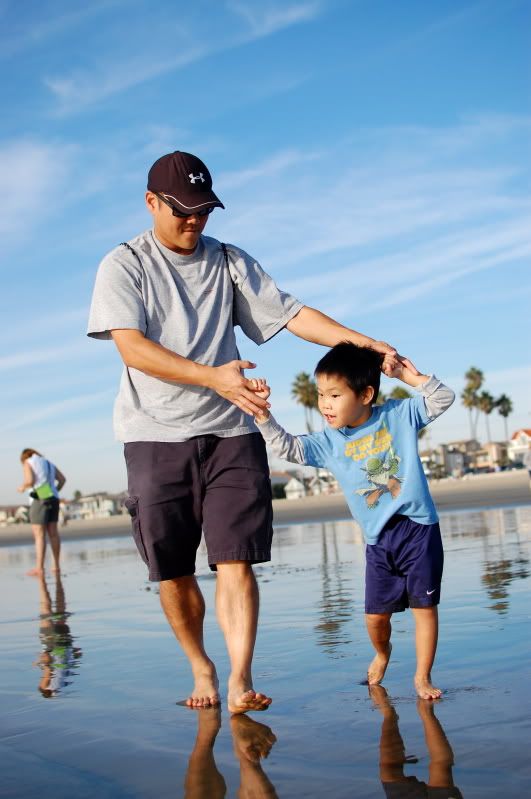 Derek, on the other hand...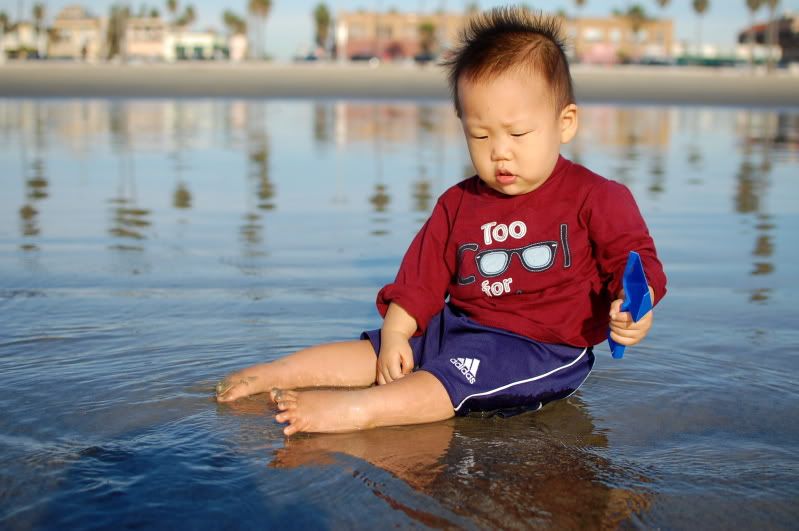 Was a bit stressed. Thus, the straight-as-a-stick legs.
And tense toes.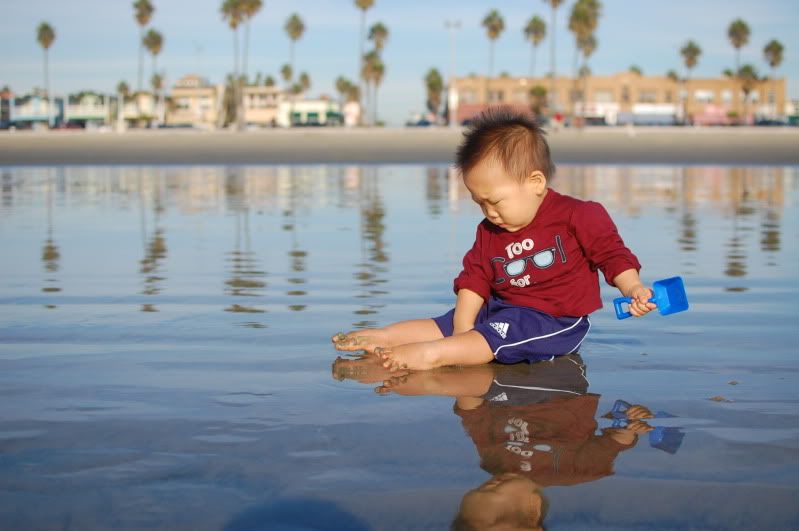 Uh, yeah. Not yet one with the ocean.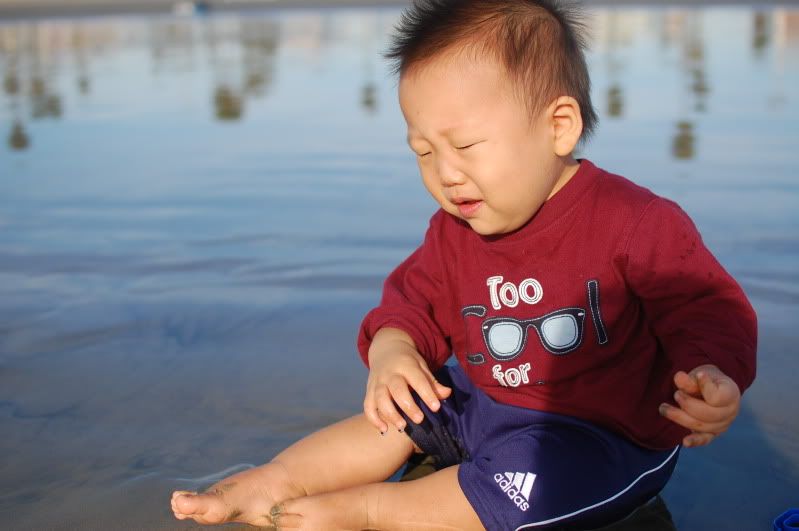 Once I rescued him and put him back on his safety blanket, he decided that since the beach wasn't his thing, he would try standing.
Well, nevermind that too.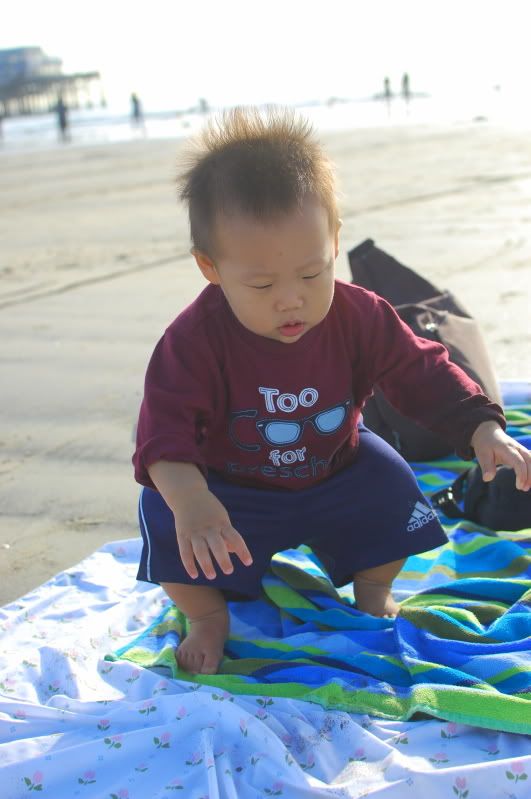 But Marcus' joy made up for Derek's doubts about the sea.
And Audrey had to be pulled away at the end of our outing. She could have gotten all wrinkly in the saltwater if we let her.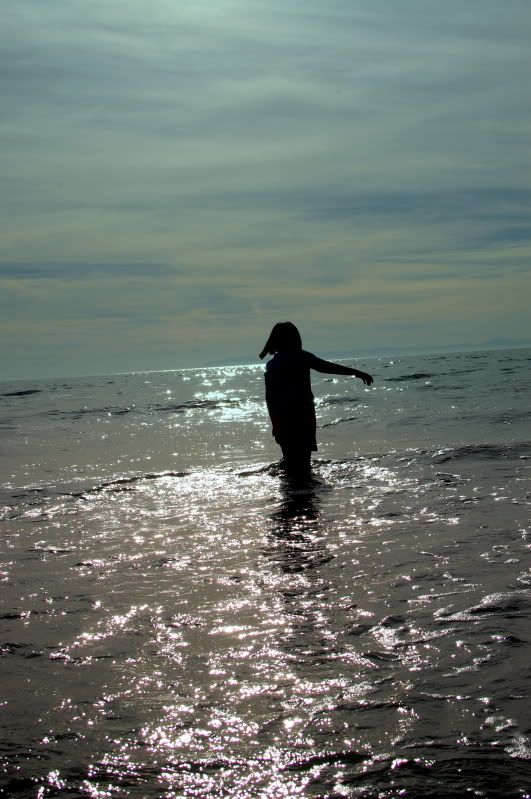 Thank you, ocean, for the refreshing break from the daily routine. Thank you, ocean, for the smiles on all our faces. Thank you, ocean, for the sand caked on our feet and in the cracks of my kids' butts on our whole ride home. Thank you, ocean, for being so meek and mild when we visited you. Thank You, God, for the ocean.